Founded in 1997 by Gorm Mandsberg, Klaus Kongsted and Jacob Herbst, Dubex celebrates its 25th anniversary in 2022. From the very beginning, we have been working on cyber and information security and related technologies.
The cyber and information security journey has been exciting and fast-paced. In the early years, a big part of the job was to educate the market and explain the importance of IT security and, not least, what the various security products actually were and what they were good for.
In recent years, with the all-encompassing digitisation, there has been more focus on the importance of cyber and information security which have become business-critical. As a result, consulting became a more important part of Dubex's work, and helping to draft and implement policies and governance became an essential part of our work.
The three founders of Dubex
Klaus Kongsted, Gorm Mandsberg and Jacob Herbst, who founded Dubex, all have a technical background from DTU, which has helped to ensure a high level of competence in Dubex. Gorm Mandsberg and Jacob Herbst still play key roles for Dubex in the roles of CEO and CTO respectively, while Klaus Kongsted withdrew from Dubex in 2021.
Dubex has merged with a number of smaller Danish security companies since 1997, and is now a company of approximately 70 employees, located at the head office in Søborg.
Although the majority of Dubex's activities are in Denmark, we help our customers with security in locations all over the world.
Full-service cybersecurity company
The threat assessment has intensified considerably over the years, and today consists of skilled attackers with access to extensive resources and skills. This increases demands on security solutions, but has also brought an acknowledgement that everyone gets affected at some point. To address this, Dubex currently offers a wide range of services to help our customers quickly and effectively detect and respond to cyber attacks.
Dubex is today a full-service cybersecurity company, helping with security products, governance, processes, implementation, analysis, operational support, full operation of our customers' solutions and more. We also offer a wide range of security services, including penetration testing, monitoring and security incident management.
At Dubex, we know that information security also depends on people. That's why we help train members of boards and management in cybersecurity, and help organise emergency drills. If users are not properly aware, they can compromise security. That's why we also have an awareness programme to increase people's knowledge and help them behave appropriately when it comes to IT security.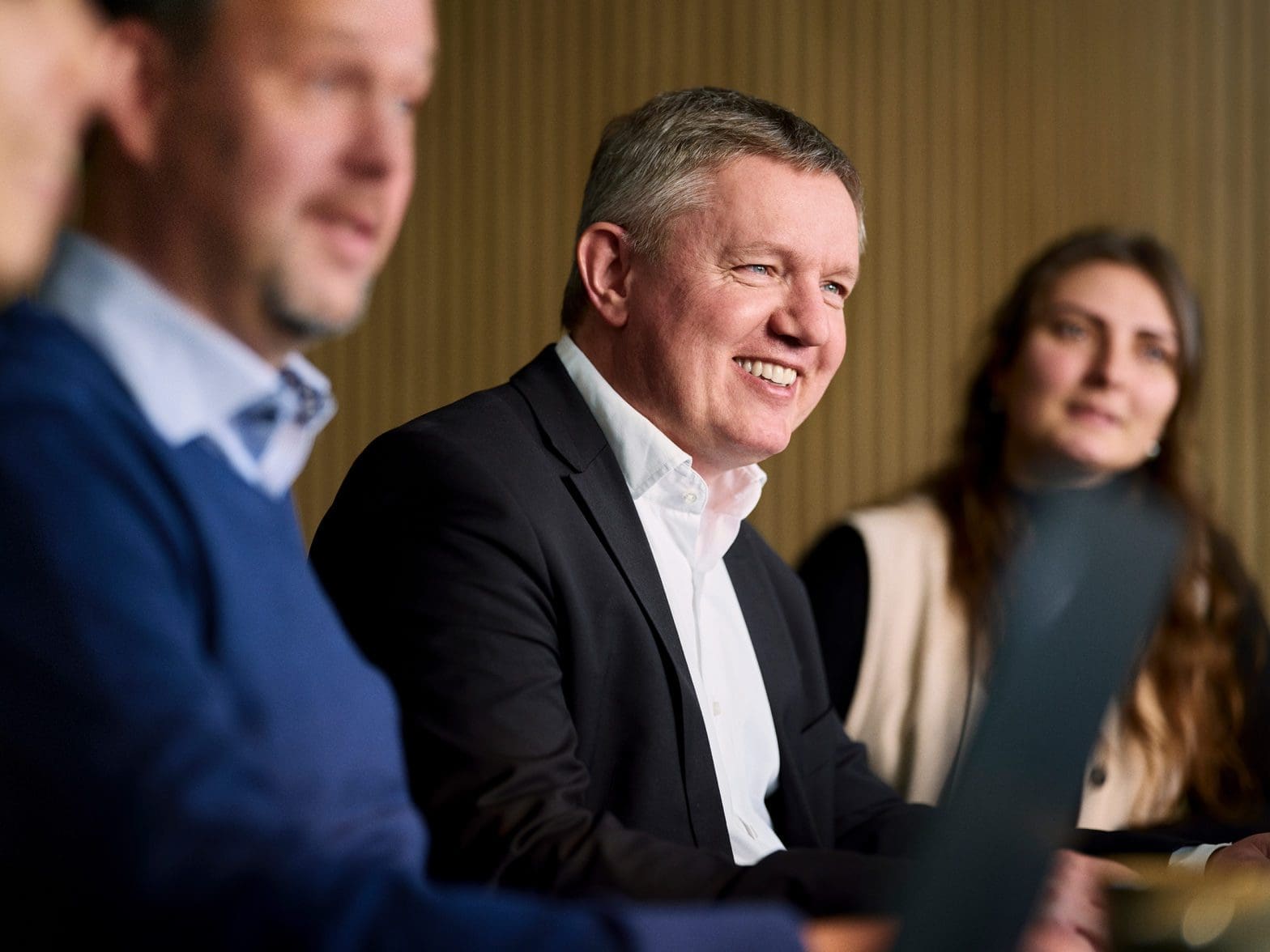 Safeguarding Danish values
Proper cyber and information security is not only critical for business, but also for the functioning of a modern, thoroughly digitised society like Denmark. That means significant focus on the area, including from organisations and public authorities. Dubex has chosen to get involved in this work to help safeguard Denmark and Danish values.
Dubex is thus involved as:
A member of the Virksomhedsforum for Digital Sikkerhed (Enterprise Forum for Digital Security) under the Danish Business Authority
Member of the Government's National Cyber Security Council
Member of the Board of the Confederation of Danish Industry Digital (DI Digital)
Member of the Board of the Danish Automation Society (DAU)
(Independent association of the Confederation of Danish Industry)
Member of the Confederation of Danish Industry's Committee for Information Security
Member of the Danish Changer of Commerce's Tech Committee
Member of the IT Security Committee in the Danish ICT Industry Association (ITB)
Member of the Rådet for Digital Sikkerhed (Digital Security Council)
Member of the Board and Advisory Board of the Danish Hub for Cybersecurity
Advisory board for V2 Security Denmark
Participant in the Board Leadership Society's project to strengthen Strategic Cyber Competencies
Address tomorrow's challenge, today.
Talk to an expert about how we can secure your business