Meet Dubex at Denmark's largest expo on Cyber and Information Security
Once again Version2 welcomes IT managers and security specialists to two exciting days in Copenhagen with 100 seminars and more than 3,000 visitors who come together to be updated on the latest knowledge about IT security, cloud solutions and compliance.
Like last year you will find Dubex at stand 1100 and on Dubex TechStage.
On Dubex TechStage this year you will as always find Keld Norman tell a wide range of anecdotes and stories from his various work and hobby projects – and as usual he will bring all kinds of gadgets for people to try or learn about – it will be fun! Keld will be joined by a range of Dubex collegues who will show and tell about tasks and projects they work with on a daily basis.
Kim P. Pedersen, Cyber Security Consultant – "Honeypots and deception".
Kim will talk about the concept of Honeypots and deception and will seek to answer the question: "Can you benefit from getting compromised deliberately?"
Nis Peter Henriksen, Cyber Security Consultant – "Metasploitable, EDR og Ransomware Demo"
Nis will demonstrate how to use the hacker framework Metaploit and then change the perspective to see it from a Threat Hunter's view by using EDR tools. The demonstration will end with a ransomware detonation.
Lars Westergaard, Cyber Security Consultant – "Behind ALPHV BlackCat" and "CTF 101"
Lars will come around two topics: ALPHV BlackCat and CTF 101. Lars will tell about the most sophisticated malware in 2022, ALPHV BlackCat.
CTF 101: CTF is short for 'Capture The Flag', which is a kind of information security competition where contestants have to find secretly hidden "flags" in purposefully-vulnerable programs or websites. Lars will show and tell about what this hacker competition look like – and how to get started with it.
Sofie Freja Christensen, Governace, Risk & Compliance Manager – "Your guide to best practice security".
Sofie will share her guide to best practice security and her experiences working as a GRC Consultant.
On our booth (1100) you can meet the Dubex team for a chat, a cup of coffee and of course lots of candy.
Also, Daniel Handler, Lead Security Analyst and Mathias Hartmann, Cyber Security Analyst, from Dubex Cyber Defence Center (CDC) will be there to demonstrate and tell everyone interested about how they work with our Managed Security Services.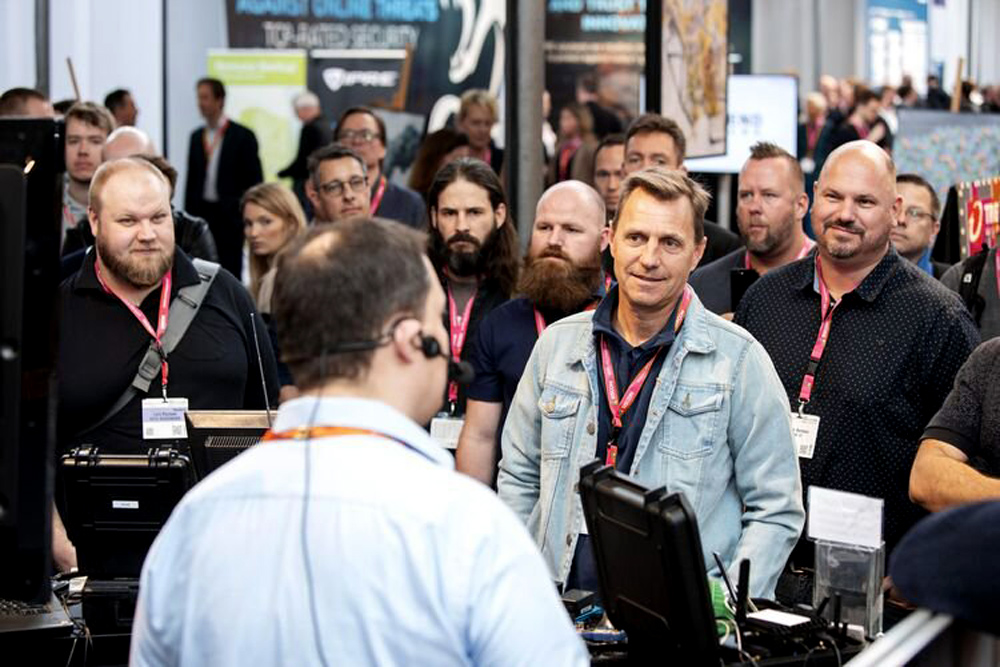 In collaboration with Siscon, Miracle, Datto and LogPoint, we have arranged a competition which will take place both days. The competition is a kind of treasure hunt where you have to collect coasters from each of the five partners. Of course, there will be great prizes  – Watch the video below and come by our booth and hear more to participate.